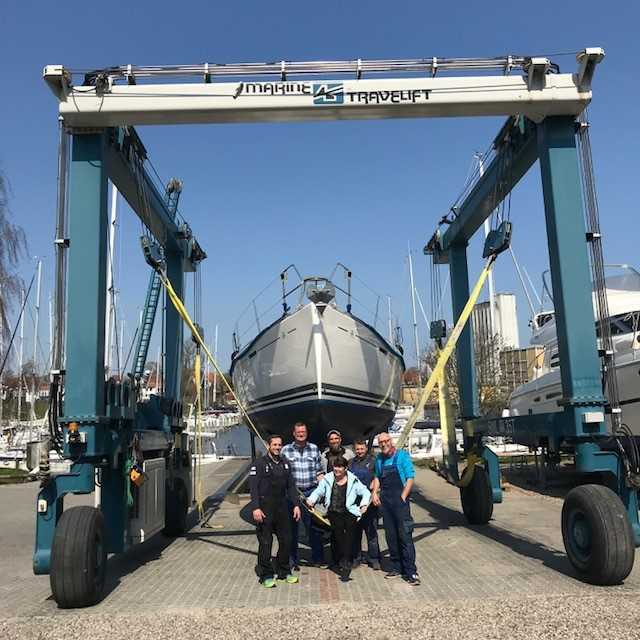 Idyll, peace, recreation und relaxation.
Welcome. We invite you to a presentation of our marina, and will explain what we can offer.
Our marina is located at the end of a sheltered fiord and surrounded by great natural beauty. In walking distance on the other side of the fiord is the village of Augustenborg with its fantastic palace and lovely garden. In the evening, this is perfect for a walk. There is also a small church next to the palace, which is open to the public. The duke of Augustenborg was once an opponent of the Danish crown but that was a long time ago.
We can offer you:
Security
Comfort
Excellent service
Competitive prices
The whole marina is surrounded by a green area. We have our own little forest, where we have constructed a special barbeque site, which impresses all newcomers. In the summer months, you can sit there in the evening, enjoying a meal and at same time watch the life of the marina. We also have our own camping site.
The most important thing for us is that you feel comfortable. We will take care of you and solve your problems immediately.
Any practical work on your yacht, you can just leave to us. Our employees know what they are doing and don't forget that it is your holiday. Our equipment is the best the market offers today.
If you want to know more please phone or mail us.
Peder K. B. Dahl & Anders Dahl
AUGUSTENBORG YACHTHAVN