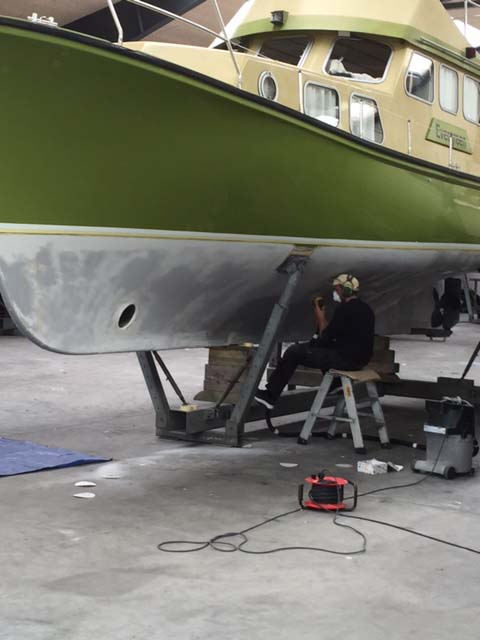 The boatyard is part of the marina. Berth, winter storage and maintenance/repairs for your boat all at one place and with only one person in charge.
This means you have the possibility to receive full service, where you can enjoy and relax on your boat. In the meantime, we take care of all the necessary things.
Over the last couple of years, we have built up a good reputation. The installation of new teak decking is one of our specialties.
We can nearly repair everything. If it is wood or fiberglass then we are the right partner for you. If you have any trouble with your engine then you should have a talk with our mechanical engineer, Anders Dahl. We are specialist in Volvo Penta and Yanmar. If you have a problem, we will always help you to find a solution.
So if you don't know where to store your boat for the winter, then please do come on a visit and have a talk with us. We believe you will be rather impressed.
At our place, everything is possible, and if you are looking for a professional partner for taking care of your boat, then we are the right place for you to be.
We are looking forward to meet you in our marina.